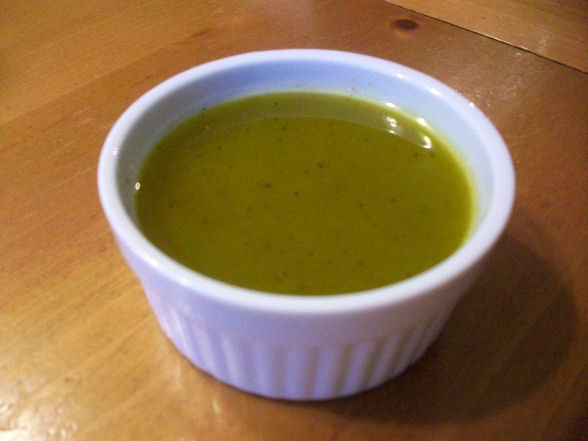 White Wine Vinaigrette Dressing
This White Wine Vinaigrette Dressing recipe is a very simple and light vinaigrette dressing that goes perfectly with any green salad.
Ingredients
1/3 cup olive oil
1/3 cup white wine vinegar
2 cloves garlic, minced
1 tablespoon white sugar
1/2 teaspoon salt
1/2 teaspoon black pepper
Instructions
Combine the olive oil, white wine vinegar, garlic, sugar, salt, and pepper in a mixing bottle or jar, and close the lid tightly.
Shake vigorously to thoroughly blend all the ingredients together.
Pour the White Wine Vinaigrette dressing over top of your favorite green salad and enjoy!
Notes / Suggestions
This White Wine Vinaigrette dressing may be stored in refrigerator for up to two weeks.
Total Time (duration): 2-4 minutes