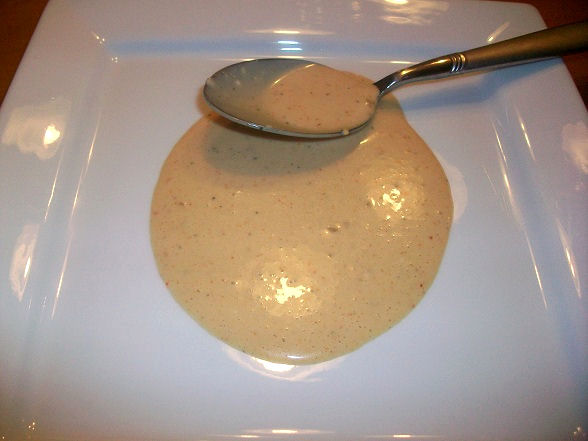 Creamy Ginger Soy Sauce
This Creamy Ginger Soy Sauce is great as a dressing for a fresh salad, or as a sauce for your favorite Asian cuisine featuring meat or fish.
---
Ingredients
3 tablespoons white wine vinegar
1 tablespoon soy sauce
1 teaspoon Asian sesame oil
3 tablespoons sugar
1 teaspoon minced garlic
1 teaspoon fresh ginger root, minced
1 teaspoon cayenne pepper
1/2 teaspoon black pepper
1 cup mayonnaise
---
Instructions
In a small bowl, combine and thoroughly mix white wine vinegar, soy sauce, sesame oil, sugar, minced garlic, minced ginger root, cayenne pepper, and black pepper.
Gradually whisk in mayonnaise until completely blended.
---
Notes
Try this Creamy Ginger Soy Sauce over our Blackened Ahi Tuna recipe!  This recipe is derived from Outback's Creamy Ginger Soy Sauce recipe.
Total Time (duration): 5 minutes