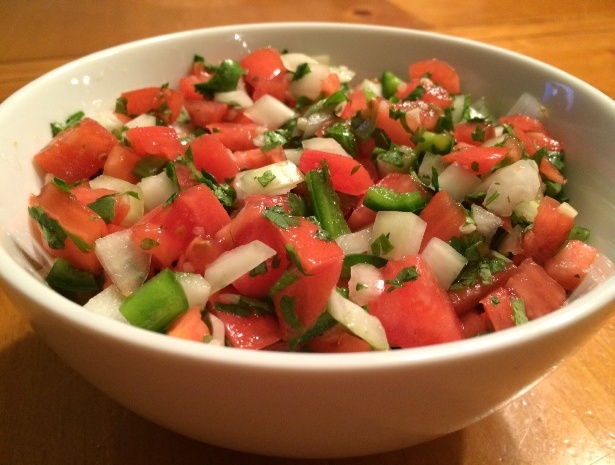 Pico de Gallo Recipe
This Pico de Gallo recipe is a very quick and simple recipe to make that will go great as a salsa for tortilla chips, or alongside other Mexican cuisine dishes such as tacos.
---
Ingredients
5 whole Roma tomatoes
1/2 medium sweet onion
2 whole jalapenos, pitted and seeded
1 clove garlic, minced
1/2 cup cilantro
1 lime
Salt to taste
---
Instructions
Chop the tomatoes, onions, and jalapenos into a small dice.  Next, chop up the cilantro and mince the garlic. Combine all of the ingredients in a bowl and thoroughly mix together. Squeeze the juice of 1/2 of the lime into the bowl. Season with salt and stir again.
Enjoy this Pico de Gallo recipe!
---
Notes
You may adjust the heat of the Pico de Gallo recipe by using only 1 jalapeno for less heat, or not discarding the seeds for more heat.  Also, feel free to add more lime juice to taste.