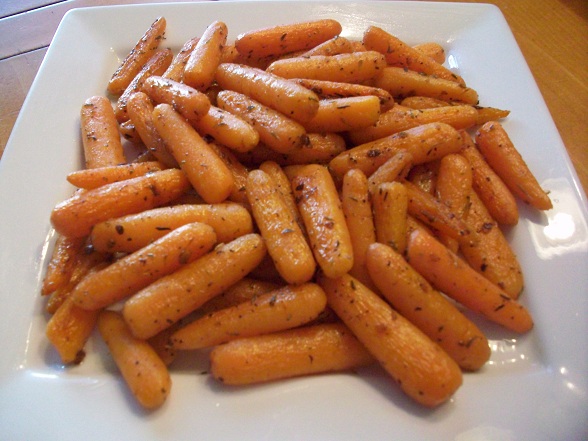 Garlic Carrots Recipe
This sauteed Garlic Carrots recipe is the perfect side dish for any meal. Enjoy these garlic and thyme flavored carrots alongside your favorite steak or chicken dish.
Ingredients
1 pound baby carrots
1 1/2 tablespoons minced garlic
2 tablespoons olive oil
1/4 cup water
1 teaspoon dried thyme
Salt and black pepper to taste
Instructions
Preheat olive oil on medium heat in skillet.
Saute the garlic and carrots for up to 5 minutes.
Next, add the water, thyme, salt, and black pepper. Bring to boil, then reduce heat. Cover and cook for approximately 10 minutes, or until carrots are tender.
Notes / Suggestions
Try slicing up the Garlic Carrots and serve over top of a fresh salad.
Total Time (duration): 15 minutes