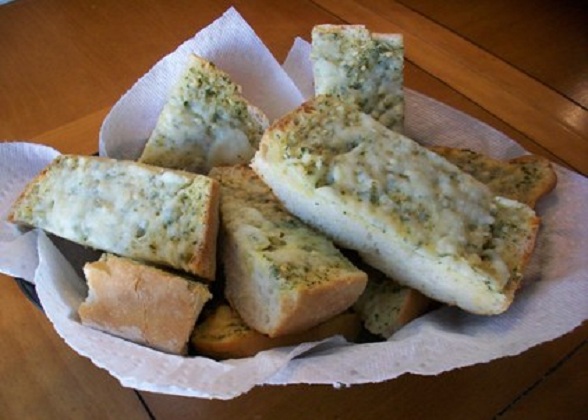 Easy Cheesy Garlic Bread
This cheesy garlic bread recipe is so simple to make, and takes only minutes to prepare. Serve this Easy Cheesy Garlic Bread alongside any pasta dish!
Ingredients
1 loaf of Italian or French Bread (or even a hoagie roll)
3 tablespoons of butter, softened
2 teaspoons of minced garlic, smashed
1 teaspoon of olive oil
2 tablespoons of grated Parmesan cheese
1 heaping tablespoon of parsley, fresh or dry
2/3 cup of shredded mozzarella cheese
Instructions
Preheat oven to 325 degrees F
In a small bowl, mix butter, garlic, olive oil, Parmesan cheese, and parsley.
Cut bread in half, lengthwise. Place bread on baking pan.
Spread butter mixture over the two halves of bread.
Then, sprinkle mozzarella cheese on evenly on top of bread.
Cook bread in oven for approximately 10 minutes, or until bread is lightly toasted and mozzarella cheese topping is melted.
Remove from oven and allow bread to cool for a couple minutes. Cut the cheesy garlic bread in slices and serve!