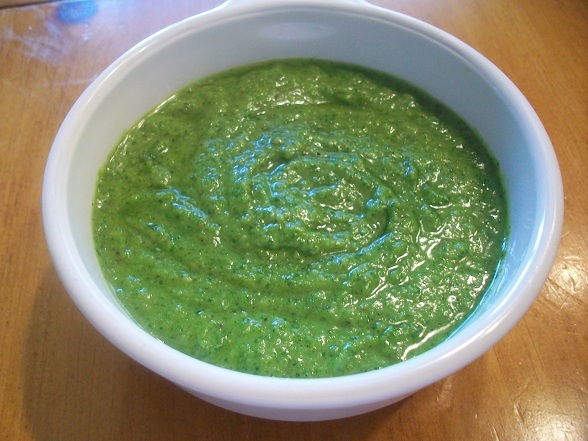 Homemade Pesto Sauce Recipe
Pesto is a classic Italian flavoring. This homemade pesto recipe features flavors of fresh basil, pine nuts, and garlic. Perfect when combined with pasta or chicken.
Ingredients
2 bunches of fresh basil leaves, stems removed
1/2 cup pine nuts
1/2 cup grated Parmesan or Pecorino Romano Cheese
1/2 cup olive oil
3 garlic cloves, minced
Salt and black pepper to taste
What you need:
Instructions
Combine the basil leaves and pine nuts in the food processor and pulse a few times. Add the garlic, then pulse a few more times.
Slowly pour the olive oil in a constant stream while the food processor is on, occasionally stopping to scrape down the excess from the sides with a spatula.
Next, add the grated cheese, salt, and black pepper and pulse again until completely blended.
Total Time (duration): 10 minutes